Mother crudshed to death by rolling Escalator but saved chi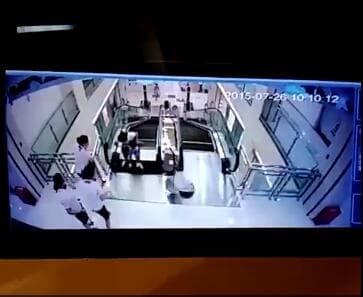 Mother and son to start off the escalator in the moment, children launch escalators, they have been completely twisted into the escalator, roll into the escalator.

Staff tried to rescue, without success.

About three hours later, the woman was found, it has been the human body beyond recognition, died.


Comments:

Zaly: Feel like your head is crushed, that is if you have not already broken several parts of your body. Feel your eyes come out through the holes.

Horngry: Does not it seem strange to you that there were 3 dependents / cleaners / random people watching intently as the lady went up with her child?

jadgix: It seems like they were trying something or something, the three of them are looking at them before anything happened.

harmony: A death of this kind is one of my worst nightmares.

Ninth: I took for granted is that at the moment when an escalator fails, a piece etc will be fired, automatically for operation. It seems to me of common sense. Poor woman, and the worst the child watching his mother die crushed.