Saudi King's Glittery Golden Escalator Stopped Midway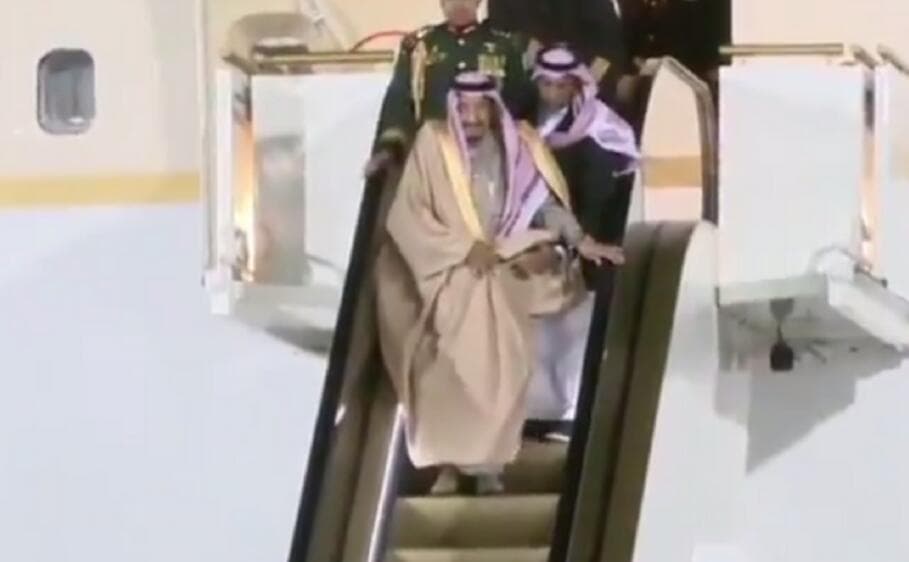 Saudi King Salman bin Abdulaziz landed in Moscow on Wednesday embarking on his historic Russian visit.
Travelling with a delegation of around 1,000 people, his own carpets, and a golden escalator, the 81-year-old Saudi monarch's three-day visit got off to an awkward start when his glittery golden escalators that he uses to descend from his plane broke down midway.
Truly living life king size, he exited the plane and boarded his golden escalator which, well, faced technical difficulties leaving the king visibly confused.
King Salman who waited patiently for the error to be rectified eventually climbed down the escalators while his aides followed him.
The video of the malfunctioning escalators hit the social media and instantly went viral.