Russian fans injured as Rome metro Escalator gives way
More than 20 people were hurt, some seriously, when an escalator ran out of control at a Rome metro station.
Footage shared on social media showed people being crushed at the bottom as stairs on the escalator crumpled.
Many of those injured were fans of the visiting Russian football team CSKA Moscow.
One of the fans had a foot partially severed in the crush. At least two others needed surgery for injuries to their legs.
The accident happened before CSKA Moscow's match with Roma in the group stages of the Champions League.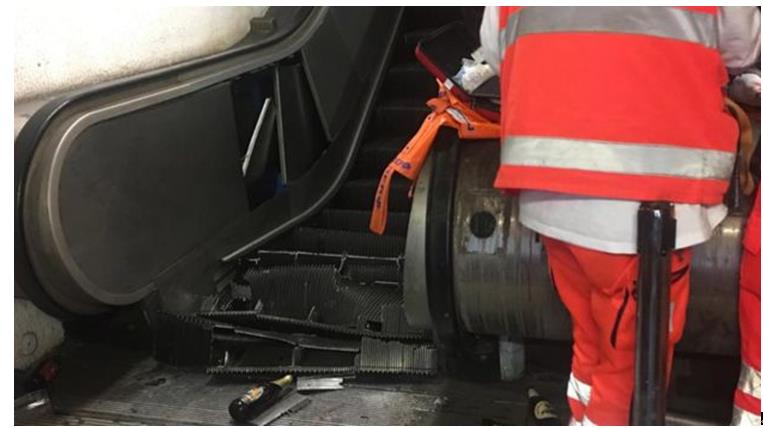 Witnesses quoted by police said the Russian fans had been singing and jumping before the escalator gave way.
"A group of CSKA fans were going down into the station. At that moment the escalator collapsed," a police spokesman told Russian news agency RIA. Most of the injured were CSKA fans, the spokesman added.
Video posted by a Russian fan showed the escalator moving down at very high speed, with people trying to cling to the handrails.
There was panic as people ploughed into each other at the bottom and one person was hauled to safety by a man on a parallel escalator.
"I just experienced a scene from the apocalypse," one witness told Repubblica newspaper. "One of the steps on the downward escalator, just a metre away from me, started accelerating extremely fast like it had gone crazy."
Pictures of the damaged escalator show a tangle of broken and twisted metal. The fire brigade tweeted a video of its operation at 21:00 (19:00 GMT) to say all the wounded had been rescued and taken to hospital.